Pastor Samuel Jackson, Jr.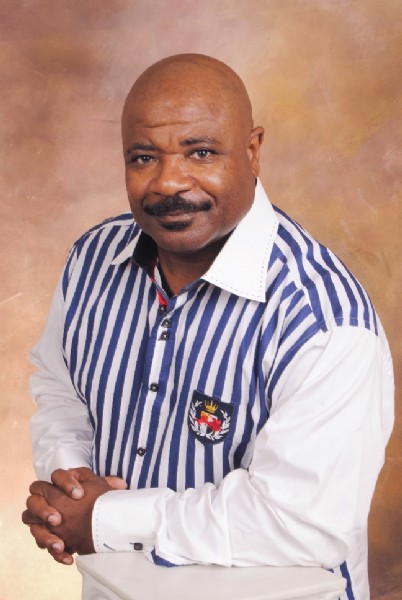 Samuel Jackson Jr. is the Senior Pastor and Founder of Freedom of Grace Full Gospel Church located in Chicago, Illinois and Samuel & Vedia Jackson Ministries.
Pastor Samuel has been mandated to raise up a church that is relationship and family oriented. To equip the body of Christ in doing the work of serving others with the love of God, bringing freedom to the lost, freedom from legalism through the preaching and teaching of the gospel of grace to those that hunger and thirst for righteousness, and a relationship with Jesus Christ our Lord.
It is with this desire and heart that Pastor Samuel Jackson Jr. along with his wife Pastor Vedia Jackson began to carry out the call, which God placed upon his life to pastor in the city of Chicago. Although Pastor Samuel's call is both local and national, his desire and vision is international, to touch the world with the Gospel of Grace.
Pastor Samuel Jackson Jr.'s ministry has a strong emphasis on personal responsibility and the restoration of family and the home. Pastor Samuel believes that strong families create strong churches through the building of marriages; one will build the family and the church, ultimately the community, its city and the nation.
Pastor Samuel Jackson Jr. and wife Pastor Vedia Jackson also host a weekly radio broadcast, G.E.M.S. (Growing Every Mate Spiritually) that is heard in the Chicago, Indiana and across the World Wide Web.
Pastor Samuel and Pastor Vedia Jackson have been married for over 22 years with a blended family of seven children and over twelve grandchildren.